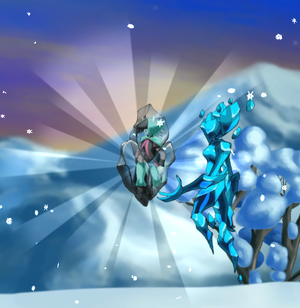 Frites are enemies that resemble Lady Tethys, but lack the hair style. They are found in the Blackmoor Mountains and are first introduced as a sub-boss guarding the Double Jump ability.
Strategy
Frites are slow to attack but deadly and can silence Fidget, so if you rely heavily on Fidget's projectiles make Frites your greatest priority.
Drops
Frites drop money bags, gems, and Hollow Shard, which is used in many high level recipes.
Ad blocker interference detected!
Wikia is a free-to-use site that makes money from advertising. We have a modified experience for viewers using ad blockers

Wikia is not accessible if you've made further modifications. Remove the custom ad blocker rule(s) and the page will load as expected.