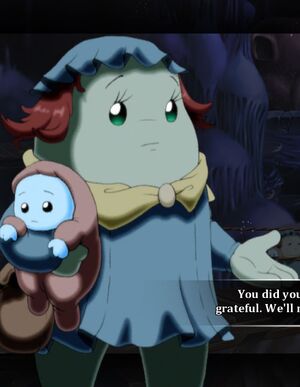 Mamop is Bopo's mother who speaks to Dust about the water drying up.
Story
Mamop was at first hostile and unfriendly towards Dust whether she was busy trying to help her husband avoid death or that the last surface dweller that visited made a negative impact to their village. Mamop also calms Dust when Dust was upset for not being fast enough to save Mamop's husband.
Ad blocker interference detected!
Wikia is a free-to-use site that makes money from advertising. We have a modified experience for viewers using ad blockers

Wikia is not accessible if you've made further modifications. Remove the custom ad blocker rule(s) and the page will load as expected.